What You Can Use To Color Resin | Resin Colorant Guide [2021]
Hello resin friends! I see you have found us again! This time, we are going to have a nice chat with you about what you can use to color or tint your resin with! Whether you are a resin artist who makes tumblers, creates geode resin art, epoxy tables, resin jewelry or so many other resin arts out there (there are a few!) we have got your color basics covered!
Let's dive right into that beautiful world of jewel-toned greens and ocean blues. But first, a disclaimer. Working with resin is oh so fun, but you should make sure you know about the risks and proper safety gear you should consider wearing when working with resin, and also why you should think about these things. Be sure to check out our own article, Epoxy Resin Safety Precautions.
You can use a number of mediums to add color to epoxy resin. Use acrylic paint, mica powder, makeup, resin tint, glitter and more to color resin with! Continue reading below to know the pros and cons of each resin colorant and how much to add to achieve perfect resin color.
What You Can Use To Color Resin
1. USE ACRYLIC PAINT TO COLOR RESIN
A common colorant many artists use to color epoxy resin is acrylic paint. But there is a rule to remember: If you are planning on using acrylic paint to add color to resin, make sure you use 10% or less acrylic in the epoxy resin. Adding more than this much will chemically alter the composition of the resin, creating unintentional variances in flow and cure.
But you really won't want to add more than that anyways. Acrylic paint adds depth and offers a highly pigmented concentration of color to your resin for that colorful look you are going for with just a little bit! My absolute favorite brand of acrylic paint to add to resin is one that I buy off of Amazon, called Golden Fluid Acrylic. The Golden Fluid Acrylic paints have the same pigment load as the Golden Heavy Body Acrylics, but offer a more fluid consistency without adding water, making them optimal for mixing with resin.
Golden Fluid Acrylics do come in larger 16oz bottles. I personally have a 16oz white and a 16oz black. I find I use those colors a lot and I mix them with the other colors to make a deeper blue or a softer yellow. I would recommend starting off with a variety pack of colors so you have access to many. I really love this Golden Acrylic variety pack from Amazon, it is a pack of ten and includes the colors that are most popular among artists such as Yellow Oxide, Burnt Sienna and Bob Ross's go-to color, Phthalo Blue. You can also check out the 16oz Golden Fluid Acrylic bottles to compare the prices on Amazon if there are some colors you think you will need more of.
2. USE MICA POWDER TO COLOR RESIN
I really like playing with mica powder to add color to my resin. If you are looking for a bit of shimmer with your resin or some more jewel-toned kind of colors, these are easily achieved through the use of mica powder.
I love using micas to color my resin, they might be my favorite colorant! I get the best pearls from micas. They typically come in small packages, and like the acrylic paint, you do not need much at all. Start by adding just a tiny bit to your resin to see how pigmented it is and how you like the color and gradually add more if needed to achieve your desired results.
I like this set of Mica Powders from Amazon. It is not very often you find a pack of 50 colors for this amazing price, plus the colors are varied including colors such as wine, peach blossom, forget me not and that pearl I was talking about!
Check comparison prices here on Amazon for mica powders.
3. COLOR SHIFT PIGMENTS COLOR RESIN
Color shift pigments are extremely cool because they essentially change color depending on what angle you see them at, so when mixed with resin, your resin color will shift color depending on the angle. These are so fun to play with, and there are several types you may want to consider:
Color Shift Chameleon Paint
Many resin artists are really into the Color Shift Chameleon Paint by FolkArt, which you can find on Amazon here. FolkArt is part of the Plaid family of brands, and we are a big fan of them. They are well known to source high-quality, non-toxic crafting materials and also generously support a number of charities. They are a trusted company we at DIY Craft Club use often. But back to the color shift pigments.
These Color Shift paints by FolkArt are water-based acrylics, so the same rule would apply when using these to color your resin: use 10% or less so to not change the consistency of your resin.
Solar Color Shift Dust
This color shift powder gives a mood ring sort of effect. You can choose which color effect you are going for by purchasing specific colors for your desired results.
Find them all on Amazon right here
Holographic Nail Pigment
You can use a holographic nail pigment to achieve a color shift in your resin, and what some resin artists do is actually mix a holographic pigment with a color shift medium to get a really unique result. But that is part of the fun- experimenting! There are so many different holographic nail pigments to choose from, and you can find a huge selection with great prices on Amazon right here.
Holographic Color Shift Cellophane Underlay
Another way to achieve a brilliant color shift in your resin is to lay a holographic sheet of cellophane down on to the surface you will be working on, and then pouring clear resin or slightly colored resin on top. If you choose cellophane, it has more of a clear finish so you will have to paint the surface you are laying it on with a base coat (we usually use acrylic paint).
You can find 20x24 inch sheets here on Amazon for a great price, and it comes in a pack of ten.
Find other holographic cellophane options for resin on Amazon here.
Holographic Color Shift Vinyl
Another option to get a less opaque, more dominant holographic color shift effect, is to use a holographic vinyl. You won't be able to see through this holographic vinyl, so no need to paint your surface first. With vinyl though, remember it typically comes with a clear layer on top you will have to peel off before pouring resin on. Make sure you read the instructions before use!
We love this holographic vinyl by Teckwrap found here on Amazon. We really like the silver (see the picture of it below) because it actually captures all the colors of a true holographic prism, but it also comes in green, gray, rose gold and other finishes depending on the look you are trying to achieve.
Find other holographic vinyl on Amazon here.
3. USE GLITTER TO COLOR RESIN
We have used nothing but glitter in some of our resin to color it, and it can create a really beautiful effect. Of course, you can mix your colorants and add some glitter and some acrylic to get a sparkly color, but you can use just glitter by itself as well. 
We have an article called 7 Best Glitter Ideas To Add To Resin if you want to read our top picks for glitter. There, we talk about different types of glitter: fine glitter, micro glitter, large flakes of glitter and how they affect your resin consistency and appearance.
4. USE PEARL POWDER TO COLOR RESIN
If you want to change the sheen of the color in your resin, a good way to do this is through the use of pearl powders. Many micas have a pearl powder type of finish, but we have a favorite in this category and have spoken to many other resin artists who say the same.
Jacquard Pearl EX 32 pack of pearl pigments found here on Amazon is hands down the best. The colors are just gorgeous and the finish in resin is top-notch.
Yes, we highly recommend this product to achieve a gorgeous color and finish in your resin.
5. USE ALCOHOL INK TO ADD COLOR TO RESIN
Alcohol Ink will add some beautiful color to your resin, and there are many ways to play with alcohol ink and resin. You can mix it in with your resin, you can add alcohol ink to your surface and resin over the top of it, or come up with your own technique! Just know though, that alcohol ink can fade over time with resin and needs to be protected with a UV protectant. Many artists swear by Krylon's UV Resistant Clear coating, which can be found on Amazon here.
There is something you should note though if you are using alcohol ink on your surface and pouring resin over it after it dries. The resin will re-activate your alcohol ink and you will lose the image you have if you do not seal it first with a varnish. So if you are not mixing your alcohol ink with resin and instead, are pouring resin over the top of your alcohol ink image, protect and seal it first. Many alcohol ink artists also swear by Kamar varnish by Krylon. So just remember to seal it first and then resin it.
Find Kamar Varnish by Krylon on Amazon here.
As for the actual alcohol ink, the product we particularly like is by Ranger. Tim Holtz has created this line with the artist in mind. There are 70 different acid-free color choices you can find usually in packs of three on Amazon right here.
6. USE RESINTINT TO COLOR RESIN ART
There are products out there specifically made for coloring your resin. One such product is ResinTint by ArtResin. We really like the basic colors from this line. They are beautiful in resin and mix well together to create some unique color blends! What is nice about this line, is that you don't need much to color your resin, so this pack of ten colors really lasts a long time.
Check the price of Resin Tint by ArtResin on Amazon here.
7. USE MAKEUP TO COLOR RESIN
I personally really enjoy using makeup to color my resin. You don't get a super bright color from makeup generally, but depending on whether you are using eye shadow, blush or highlighter, the sheen can be reflective and colorful.
Just make sure you are using powder-based makeup. No liquids here.
8. USE GLOW PIGMENT TO COLOR RESIN
Yes, you can add glow in the dark powder to your resin! How cool is that! Use this just like you would a mica powder to mix in with your resin. There are quite a few to choose from on Amazon that are really great prices.
Find the list of glow pigments on Amazon here.
Should You Wear A Respirator Mask When Working With Resin?
You may also want to read more about whether or not you should wear a respirator mask when working with resin. Check out our article, The Proper Respirator Mask For Working With Resin, where we talk about why you should consider wearing a respirator, what the risks are if you do not wear a respirator, how comfortable one is, and how much you should pay for one.
Read about wearing a respirator mask when working with resin here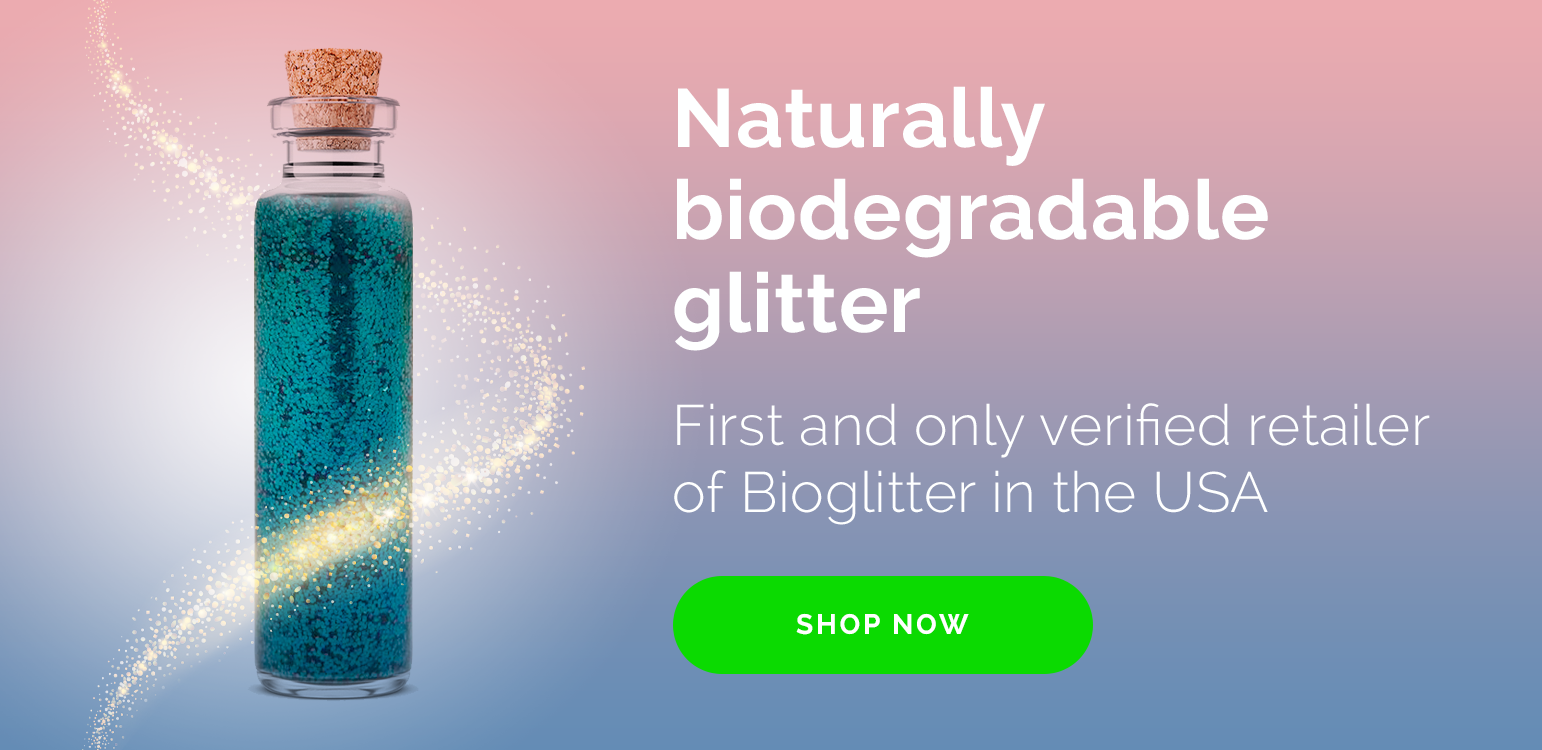 If you are an Amazon shopper and are interested in purchasing any of the products we mentioned above from Amazon, here's a coupon from us for an Amazon Prime Free Trial, which gives you FREE and fast delivery on Prime Products! Try it for 30 days on us at no charge.
You may also be interested in checking out our YouTube channel! Here is a video we did for a tutorial of how to make geode resin art! We used a variety of colorants in this video, so be sure to watch for what we used to achieve these colors.
*If you want to know the exact products we used in this video below, click to watch it directly on YouTube and then click "show more" on our comment.
We hope you found some great ideas and inspiration of what to color your resin with from this article! Be sure to PIN it to your favorite Pinterest board. We would appreciate that.
Happy creating!
Leave a comment
Comments will be approved before showing up.