17 Easy BATH BOMB RECIPES For Beginners [2023]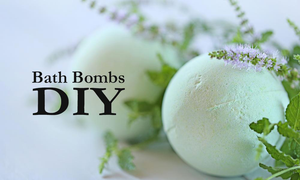 Here are the best bath bomb recipes to make bath bombs at home. Bath bombs are one of those bath time treats that people are crazy over. And it's super fun and easy to make your own bath bombs.
Homemade bath bombs make amazing handmade gifts for friends and family. Anyone who loves to take a bath will love your bath bomb creations.
You may be wondering. What are the best bath bomb and bath fizzies recipes to make? You have come to the right place because we have a list of some of the easiest bath bomb recipes that you can try with basic bath bomb ingredients like citric acid, baking soda and essential oils.
So to make your own DIY bath bomb recipe, gather up your ingredients, mixing bowl and bath bomb molds. Let's get started to make your own bath fizzies that are better than lush bath bombs.
Making a perfect bath bomb mixture takes practice, please keep this in mind. You have to adjust the ingredients depending on how much moisture is in the air.
Too much moisture and you will get strange little bumps on your homemade bath bombs and not enough moisture will cause them to be crumbly. Speaking of crumbly bath bombs, here is a helpful article how to fix crumbling bath bombs.
Here is a basic recipe to start out with. This recipe can be doubled or tripled to make larger batches as gifts, to sell, to fill a gorgeous basket with or to have on the edge of your tub for decoration.
BEST BATH BOMB RECIPES
1. Basic Bath Bomb Recipe
Bath Bomb Ingredients | Stage 1
1 cup baking soda
1/2 cup citric acid
1/4 cup epsom salts
1/4 cup cornstarch
Bath Bomb Ingredients | Stage 2
1 tbsp water or witch hazel (adjust the amount depending on humidity)
1 tbsp oil (coconut oil, jojoba oil, olive oil, etc)
2 tsp mica, food coloring or bath bomb colorants
8-12 drops essential oils 
Directions How To Make Bath Bombs
Step 1: In a large bowl combine baking soda, citric acid and epsom salts, and cornstarch together and whisk until blended.
Step 2: In another bowl combine the witch hazel, oil, mica and essential oils ingredients together in a jar and give it a shake to blend.
Step 3: Add the wet ingredients a little bit at a time to the dry ingredients so that you don't activate the bath bomb mixture. Your mixture should resemble wet sand that holds together when pressed. You can also use a spray bottle.
Step 4: Press the mixture into the molds and pack it in tight. 
Step 5: Let the bath bombs dry in the molds, just set them onto wax paper or plastic wrap. You can use any kind of mold, including a silicone mold.
How many bombs you get will depend on how large your molds are. You can even use muffin tins and that will give you two halves to put together.
Making bath bombs takes practice. Don't be discouraged if your DIY bath bombs don't turn out how you planned the first time. You can always use your mixture for fizzy bath salts so don't throw anything away. You can put a little bit of the fizzy extras into the bathtub.
Just keep them in a cute mason jar on a shelf in your bathroom, they will be sure to be enjoyed, and chalk it up to practice! 
You can also learn so much from watching tutorials online, and there are some really great ones out there. Here are a few of the best videos that we found on how to make bath bombs to help you out. 
2. Simple Bath Bomb Recipe
DIY Bath bombs are so fun to make! There's something truly satisfying about dropping a fizzy into a tub of water and watching it dissolve into a frenzy of color and bubbles.
Plus, bath bombs are relatively easy to make at home, which means you can customize them to your own liking.
This is a super easy DIY recipe. You can even replace the oils with your favorites, like coconut oil. Remember to get the recipe to look like damp sand before putting it into the molds.
3. Mica Bath Bomb Recipe
In this bath bomb DIY Lily Rose shows you how to make easy homemade bath bombs and she makes it look so easy. She uses ornaments for her molds and they turn out just perfect.
Her tip about using mica powder from makeup is great. This really adds some nice shimmer and is the perfect finishing touch to make them look fabulous.
4. Mermaid Bath Bomb Tutorial
Bath Bomb Recipe On Sweet Red Poppy
You will need some basic supplies to make these mermaid bath bombs, such as baking soda, citric acid, and essential oils.
Once you have the supplies, you will need to mix the ingredients together. This blog post shows you step by step how to get them perfect.
5. Orange Vanilla Bath Bombs
Get Recipe On Living Life As Moms
Adding a few drops of orange and vanilla essential oils can also help to create a soothing and fragrant bath. If you're looking for something truly indulgent, try this amazing recipe by Living Life As Moms.
The sweet citrus scent will relax and refresh you, while the fizzy bomb will help to soothe your skin.
DIY bath bombs are also a great way to save money, so if you're on a budget, this is a great option. Whether you make them at home or buy them pre-made, bath bombs are a great way to enjoy a relaxing bath.
6. DIY Bath Bombs At Home
Maria is such a great teacher on how to get your bath bombs perfect. She sprays her dry ingredients and that helps with the fizzing.
Some of you who live in a really moist climate will find that tip super helpful when trying to get your bath bombs to reach a good consistency without getting too wet. 
7. Cupcake Bath Bomb Recipe
Here's a DIY bath bomb recipe that teaches you how to make your own bath bombs with soap frosting!
These cute unicorn bath bombs are super fun for anyone to use and would be an excellent recipe to try for those weekends when you need something do do at home.
This easy homemade bath bomb recipe is made with natural ingredients like cocoa butter and essential oils like jasmine & lavender. Pure bliss!
8. Unicorn Bath Bomb Recipe
These unicorn bath bombs are so cute and you can get the mold here on Amazon right from Rosanna's own line of molds.
And those colors are so pretty and muted. She also uses biodegradable glitter in this recipe which is something you absolutely want to do when making bath bombs.
9. CBD Bath Bomb Recipe
Make These Bath Bombs On Real Nutritious Living
For those who need a recipe for homemade bath bombs with CBD oil, this one is a must try. If you love bath bombs, then you'll love bath bombs infused with CBD oil.
CBD oil is known for its therapeutic properties. Plus, bath bombs are a great way to relax after a long day. If you're looking for a diy bath bomb recipe, here's an easy one to follow.
Once the ingredients are mixed together, pour the mixture into a mold and let it harden. Once it's hardened, your bath bomb is ready to use! Enjoy!
10. Bath Bomb Recipe by Emilie
This DIY bath bomb tutorial by Emilie is super easy to follow as she give you step by step instructions to make your own bath bombs easily.
You may enjoy many of her videos and this one about making bath bombs is a must watch for bath bomb making tips and ideas.
Her tip of using bubble wrap to cushion the bath bombs is super helpful.
11. Large Bath Bomb Recipe
Here's an easy to follow diy bath bomb recipe by Brooke.
She just might make you  want to run right into the kitchen to make bath bombs immediately and all day long.
12. Allergy Relief Bath Bombs
Homemade DIY bath bombs are a fun and easy way to turn your bath into a luxurious spa experience and the citric acid makes them fizz like crazy. Here's a creative way to make an allergy relief bath bomb.
The combination of lavender essential oil and lemon essential oils compliment each other perfectly. This recipe uses a round mold.
13. Mango Bath Bomb Recipe
Get Recipe On Humble Bee And Me
If you're looking for a fun and relaxing bath time experience, mango bath bombs are the way to go! While you can always purchase bath bombs from your favorite store, why not try making them yourself using simple ingredients like baking soda and citric acid?
With just a few essentials in this basic recipe, you can whip up a batch of bath bombs that are truly unique. Mix the dry ingredients really well when making this recipe. Then add in the liquid ingredients slowly. It's so much better than store bath bombs and great for sensitive skin.
Just pop them into a bath bomb mold and make how many bath bombs you want!
14. DIY Coffee Bath Bomb Recipe
Get The Recipe On A Life Adjacent
Making bath bombs is a fun, easy, and inexpensive way to show your loved ones how much you care. Plus, they make great gifts!
And what could be more amazing than soaking in a tub filled with fizzy bath bombs with invigorating coffee? These are going to make your bath water smell amazing, especially with the liquid mixture of oils. You can also add in your own favorite oils like coconut oil and a blend of favorite essential oils.
If you're new to bath bomb making, don't worry. This simple tutorial will guide you through the process, step by step.
15. Galaxy Bath Bomb Recipe
Get The Recipe On Divine Lifestyle
If you love over the top DIY bath bombs, then you'll love this DIY tutorial on how to make black galaxy bath bombs! These bath bombs are made with charcoal and essential oils, and they smell amazing!
They're also super easy to make, and you can customize them to your liking. You'll need a few simple ingredients, including baking soda, citric acid, coffee mica, and essential oils.
16. Black Charcoal Bath Bomb Recipe
Get The Recipe On Creative Green Living
Black bath bombs are such a fun way to jazz up your bath time routine! and they're so easy to make at home with just a few simple ingredients. One of our favorite bath bomb recipes is for black bath bombs.
These diy bath bombs are made with charcoal, which not only gives them a beautiful color, but also helps to draw impurities out of the skin. Bath bombs are typically made with baking soda, citric acid, and Epsom salts, but the addition of charcoal makes them even more fun.
If you're looking for a fun DIY project, or just want to make your bath time more relaxing and luxurious, give this recipe a try!
17. Peppermint Bath Bomb Recipe
Get The Recipe On A Pumpkin & A Princess
If you love peppermint bath bombs, then you'll love this DIY tutorial on how to make these invigorating bath bombs! These bath bombs are made with sweet almond oil and peppermint essential oil, and they smell amazing!
They're also super easy to make, and you can customize them to your liking by adding your favorite fragrance oils or oil mixture. You'll need a few simple ingredients, including baking soda, citric acid, Epsom salt, and coloring.
Just mix all the dry ingredients together, add the wet ingredients, mold them into balls or put into a silicone mold, and let them dry. Once they're dry, you can add them to your bathtub and enjoy!
In Conclusion
Bath bombs fizz so beautifully in the bath tub, don't they? And it's rewarding to make our own bath products with a great recipe. Thanks so much, and remember, have fun with it!
More Helpful Bath & Body Articles
How To Make Bath Bombs With Rings Inside
Best Carrier Oils For Bath Bombs
Leave a comment
Comments will be approved before showing up.