21 Gift Ideas For MEN With BEARDS | 2020 Gift Guide
There are two types of men out there. Men who grow beards, and men who don't. Ok, well that may not be true, but men with beards might have a laugh and agree with that statement! And so, we have rounded up some of the best gift ideas for men with beards for you.
When a man decides to grow a beard, it is no laughing matter. That facial hair becomes a prized possession of his. He admires it in the mirror. He grooms it with tools. He may even buy a beard gift for himself in the form of beard oils. And he is satisfied whenever he notices it looks longer.
When men grow beards, there is one thing we can agree on. He becomes so easy to shop for! haha. The men in your life; brother, husband, partner, friend, father, father in law, will appreciate any beard-related gift that involves grooming, decorating or adorning. This is especially true around November when many men participate in the Movember challenge.
BEST GIFT IDEAS FOR MEN WITH BEARDS
Let's get into the best gift ideas for men with beards!
The gift ideas for men with beards that we are listing make fantastic anytime gifts and can be appreciated at any time of the year. Even if you are looking for gift ideas for men who have everything, we have some great finds!
Here are the best gifts for men with beards.
1. THIS IS THE BEST RAZOR FOR HIM (AT A FANTASTIC PRICE)
Every man needs a really great razor gift for his beard. We love Harry's Razors in our house. My husband has been using the Harry's razor for years and swears by it. It is an excellent razor and one that feels heavy in your hand. It has a flex hinge to contour the face and has 5 blades per cartridge. It is also an excellent cost-wise compared to the other brands you get at your local store. (HINT: These also make amazing Christmas presents for every man in your life to your jump-start your Christmas gift buys!)
2. BEARD TRIMMING TOOL GIFT IDEA FOR MEN
One thing I have learned from the man in my life with a beard is that you can't just razor that hair off! You need to trim it short first before attacking it with a good razor.  So we have also included the Philips Norelco Multi Groomer from Amazon as our choice beard trimmer. We like that it has so many versatile functions that include ear and nose trimmers, and it can run for 5 hours on a charge.
3. BEARD OIL GIFT PACK IDEA FOR MEN
Here is a really great starter pack of three different beard oils by Viking Revolution: sandalwood, pine & cedar, and clary sage. These are sure to smell absolutely amazing. Beard oil is meant to restore softness and shine to a man's beard, and it is a huge bonus when they smell divine like these ones.
You can also DIY it and make beard oil yourself, just for him! How thoughtful would custom blends be that you created to match his style or his personality? We wrote a post on How To Make Beard Oil so you can learn to make your own custom blend especially for him. Handmade gifts are so special!
4. SIMPLE SYRUP GIFT IDEAS FOR THE HOME CHEF/ BARTENDER (GLUTEN-FREE, NON-GMO)
If he likes cooking, baking or trying his hand at cocktails or if he enjoys whiskey, then these simple syrups from Royal Rose Syrups are a great gift idea for him. Superbly handcrafted in small batches from scratch in Newcastle, Maine, these syrups are a fantastic way to kick up his cooking and drinks a notch!
With flavors such as Orange Vanilla, Hot Ginger Lime and Barrel Rested Organic Maine Maple Syrup, these will surely inspire some serious creativity behind the counter.
These syrups are "vicious, vibrant and made from organic ingredients" (The New York Times).
The simple syrups aren't just for cocktails though, you can use them in baking, barbequing, as coffee flavoring, on ice cream, in sodas, teas and whatever your creative mind can cook up. These are great to have on hand and are a great price (under $5.00 each!) Grab several, put them in a gift basket and voila!
See the syrups that pair well with whiskey here
See the syrups that pair well with cocktails here
See the syrups that pair well with coffee and/or tea here
5. A GIFT SUBSCRIPTION TO CARNIVORE CLUB
This is a gift I get for my husband once in a while. It is a seriously awesome gift idea for men if he is into eating meat.
What I love about this subscription, is that you don't have to commit to a year, you can try it for a month or two, or three of four... And you can decide how often it comes. For example, you might get a 4-month subscription but only have it delivered once every two months so he gets 2 boxes total. It is super customizable this way.
There are some different boxes to choose from, I always grab the Classic Box for my hubby and have always been thrilled with it. I personally, highly recommend this gift idea for the men in your life!
Check prices of Carnivore Club Gift Boxes here
6. LEAVE-IN BEARD CONDITIONER GIFT IDEA
A leave-in beard conditioner will make his beard so soft (and smell good) and he will totally appreciate this. 
This beard leave-in conditioner by Honest Amish is a very popular one, with absolutely fantastic reviews (more than 7000 positive ones! Can read them here on Amazon yourself). I wonder how this would work on my hair... hmm... Anyways, this leave-in beard conditioner is hand-crafted in the USA and will really take the coarseness out of that beard hair. Sounds like a winner to me.
7. A WOODEN MAP OF THE WORLD GIFT
This gift is special and will look amazing on his wall. Check out this Wooden Map!
This is totally a unique gift idea for the man in your life. He can push pins into places he has been to and it is such an awesome accent piece for any room!
This map comes made from Ukraine and is bought through Etsy. It has AMAZING reviews and 6 contrasting shades of wood, plus you can order flag push pins from them as well!
Check out the prices of the wooden maps on Etsy here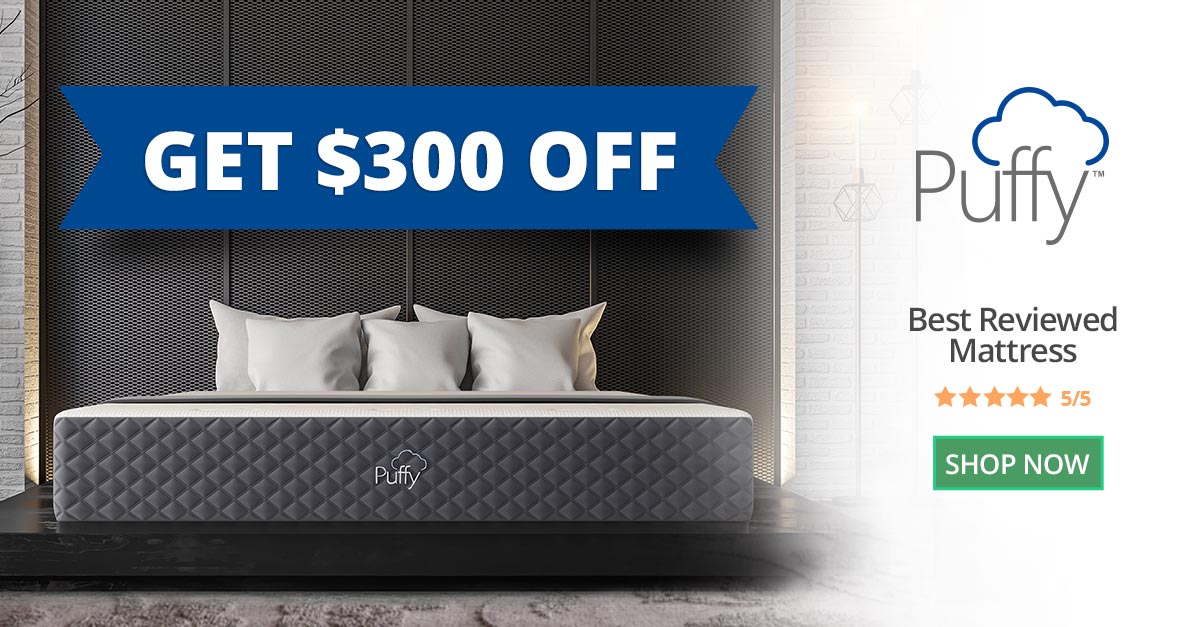 8. A BEARD-SHAPING GIFT IDEA FOR MEN
This beard tool is a fun add-on tool to manscape the lumberjack-worthy appearance of his bearded face. This would make a great stocking stuffer and is just handy, especially when it has hard (and oh so important) to have even sides!
You can help him manscape his way to perfection with this beauty!
9. A CUSTOM STAR MAP GIFT FOR MEN
I love this idea for a gift, and it is truly a fantastic gift for anybody. I got this gift for my husband, it showed the constellations and where the stars were on the date we met. It's a really thoughtful gift to give someone!
You simply head to Online StarMap, search your location of where you were on that date, choose the date and go from there!
10. A STYLISH PLAID SHIRT FOR MEN
What style would be complete without a timeless plaid shirt? I feel like this is a staple that every man should own. Now that may just be me, but men look so good in a plaid shirt I think! Plus, this totally brings out their inner lumberjack they are probably feeling like with that facial hair. 
There are so many plaids to choose from, but this one is a very stylish find. We particularly love the corduroy detail in the sleeve roll and collar! Check this one out!
11. THE OCULUS QUEST VIRTUAL REALITY HEADSET GIFT
My husband bought me the Oculus Rift virtual reality headset last year and I had to get a certain laptop to support VR gameplay and I really have to say that this is the BEST gift I ever got. It's really enjoyable. But since then, Oculus has upgraded.

Oculus released a new virtual reality headset where everything you need is IN the headset. No new computer needed, simply put it on and play. The computer components are literally in the headset, plus this new version is wireless, so no tripping over cords when you are moving around your space/walking in your VR world.
The one I have is the Oculus Rift, but is now upgraded to the Quest. This is amazing, and I totally WISH they had released this sooner so I could get my hands on it haha.
I play games on here, one of which I get to roam all over a beautiful fantasy world, climb mountains, look at the moon and scenery and do quests if I want to. And I also have a beach game, a meditation experience, rollercoaster games, and games where you can walk around places such as Florence, Italy and play fetch with your virtual dog. And it is all in virtual reality, so you literally feel like you are literally right there. There are thousands of games you can experience with this.
You can get this gift right from Amazon, and you typically can't beat their prices. There is the Oculus Quest 64GB and the Oculus Quest 128GB. That basically means how many games you can store. So depending on whether both of you will be downloading games and how much you want to spend will determine which one you need. I say the more storage the better and personally recommend going with the 128GB.
Check price of Oculus Quest 64GB on Amazon here
Check price of Oculus Quest 128GB on Amazon here
12. THE BEARD MUG IS A MUST HAVE GIFT FOR BEARDED MEN
We are including this hilarious beard mug, because, he wants to be noticed when his morning coffee cup may be hiding that bearded face. Plus, you can fill it with his favorite coffee beans or candies, and wrap it in cellophane to show him your mad crafting skills which we know you have!!!
13. BEARD ORNAMENT GIFT FOR MEN WITH BEARDS
We will just leave this one here because, you need to laugh too ;) Plus, imagine him at your next ugly Christmas sweater party with these dangling from his beard?  Folks, we're not playing around here. These are sure to turn heads if your guy truly needs some love and attention.
14. APPLE AIRPODS WITH CHARGING CASE GIFT FOR MEN
These popular wireless in-ear AirPods for Apple phones, iPads and Apple products are a huge hit for everyone who has an Apple anything.
There are three different models you can get: The Apple AirPods with a wired charging case, the AirPods with the wireless charging case and the AirPods Pro.
The difference between getting a wired and a wireless AirPods case is about $40, but when you upgrade to the AirPods Pro, your fit becomes customizable, there is active noise cancellation and they are also sweat-resistant and water-resistant, which is great if he plans on working out with them.
Check the price of Apple AirPods with charging case on Amazon
Check the price of Apple AirPods with wireless charging on Amazon
Check the price of Apple Airpods Pro on Amazon
15. A BEARD BIB FOR MEN
The Beard Bib was first featured on Shark Tank! Great for catching all those hairs during the mighty shave! This makes a great gift idea for men with beards. 
I personally really like this one, since I am married to a man with a beard, I can always tell when there has been beard trimming going on. Evidence all over the sink lol. This just makes it easy, and I am calling this a gift to whoever cleans the house as well! 
16. A BEER-MAKING KIT GIFT IDEA
Here's a great DIY gift idea for men: a beer making kit from Brooklyn Brewshop!
These beer-making kits are reusable and include the brewing equipment and ingredients for a one-gallon, all-grain batch of beer. If he has ever wanted to try making his own brew, this is the perfect kit for him.
Check price of beer-making kit at Brooklyn Brewshop here
17. MANLY COOKIE CUTTERS
For a real treat, I would highly recommend some home-made yummy mustache cookies. And if you really want to be the Queen of the theme, we will just leave the link to these little mustache cookie cutters right here.
We may or may not personally own this exact cookie cutter set (spoiler alert: we do!)
18. DIY HANDMADE BEARD GIFT BOX IDEA
Something we think would make a great gift is a handmade beard-lovers box! Make a box (or even a basket) to fill with some of the amazing gift ideas for men with beards that we mentioned above. I would recommend a box that is both durable and one that can be decorated with whatever design you can dream up.
These white, empty gift boxes have magnetic closures and are great for decorating! Just make sure you evaluate how many items you are going to put in the box before buying just one, as this particular one offers a discount if you buy a pack of five
These boxes do have a laminated-like surface, so I would say to either print out pictures and mod podge them on, or try Sharpie Paint Markers to create the design (or do both! These markers are great to embellish a printed picture). We tried and tested these markers ourselves, and think they are pretty amazing. 
See our unboxing and review of Sharpie Paint Markers here
We also offer a variety of printable paper full of amazing designs that you can print right from your own printer! And they are free, for a limited time. For this project, check out our Movember paper under our Printables tab! Print one out, cut it to size and glue it on the lid of the box and add your own artistic flair!
Voila. Beard lovers gift box done. What a great gift idea for a man with a beard!
19. PRE-MADE BEARD KIT FOR MEN GIFT
For those of you who want a little bit of everything, be sure to have a look at this Beard Kit For Men from Amazon.
It comes with beard wash, beard oil, beard balm, several types of brushes and a few more goodies. It also comes with a downloadable E-book called Beard Bible!
20. BEARD GIFT KIT INCLUDING BEARD DECOR FOR MEN
To end this list we found the beard kit that has it all, including that beard decor. Check out this beard kit from Amazon. It has all of your beard grooming, conditioning, trimming, blams and waxes, tools and decorations. This is an all in one beard gift pack we approve of!
This concludes our list of the best gifts and gift ideas for men with beards! We hope you found some fantastic gift inspiration and ideas from it!
And if this is a post you want to remember for when his birthday rolls around, or an anniversary, Valentine's Day or anything else, be sure to PIN one of our pictures above NOW so you can find it again LATER :) Thanks for stopping by!
Have a crafty day!
Leave a comment
Comments will be approved before showing up.