58 BEST Valentine's Day Gifts & Ideas for 2024
Valentine's Day is coming! Do you know what gift you are getting for her? We have the best gift ideas that she will be sure to love.
If you are looking for a romantic gift idea for him or her, read on! We have perfect gift ideas that anyone will love.
BEST VALENTINE'S DAY GIFTS
The most special gifts for your significant other are typically unique ones or ones that are well thought out. You wouldn't be here if you were the typical chocolates or flowers type. Maybe you are gifting those as well (they do make great add-on gifts!), but if you are looking for some unique and thoughtful Valentine's Day gifts, we have the best ones here.
We cover fun Valentine's Day gifts, funny gifts and of course, special, romantic gifts.
58 Valentine's Day Gift Ideas
1. A CUSTOM VALENTINE'S PHOTO GIFT BY MINTED
See prices on Minted right here
Minted is not your average photo gift company. They create the most beautiful photo gifts that will add a personal touch to a gorgeous photo she will be sure to love. This is truly a thoughtful gift.
Depending on what style you are going for, you could do something cute with lots of colors, or something super romantic by writing some words as a quote above a beautiful pic of you both. We love personalized gifts.
Minted also has a huge selection of other custom items you can get for your special someone.
Check out their selection of custom romantic items you can make right here
2. THE OCULUS QUEST VIRTUAL REALITY HEADSET
Check price of Oculus Quest 64GB on AMAZON here
Check price of Oculus Quest 128GB on Amazon here
Ok... Side story here. My husband bought me the Oculus Rift in 2019 and I had to get a certain laptop to support virtual reality gameplay and this is the BEST gift I ever got...
I am 100% recommending this as a Valentine's Day gift. This is more of a fun one to enjoy. If your significant other hasn't experienced virtual reality before, this is next level AMAZING.

Here is the really amazing thing, you don't have to go and buy an entire computer like I did. Because Oculus released a new virtual reality headset where everything you need is IN the headset.
They upgraded from the Rift, which is what I got, to the Quest. This is amazing, and I totally WISH they had released this sooner so I could get my hands on it haha. This headset is all you need, and it is wireless!
Now, if they aren't a gamer, it doesn't matter. This gift idea is really the perfect gift.
I play games on here, one of which I get to roam all over a beautiful fantasy world, climb mountains and look at the moon and scenery and do quests if I want to. And I also have a beach game, a workout experience, a meditation experience, rollercoaster games, and games where you can walk around say Florence, Italy and play fetch with your virtual dog there.
This is all in virtual reality, so you literally feel like you are right there. There are thousands of games you can experience with this.
What else is amazing, is that you can get this Valentine's Day gift right from Amazon, and you typically can't beat their prices.
There is the Oculus Quest 64GB and the Oculus Quest 128GB. That basically means how many games you can store. So depending on whether both of you will be downloading games and how much you want to spend will determine which one you need.
3. A ROMANTIC HANDWRITTEN BLANKET GIFT
Check out this gorgeous, romantic idea for a romantic present! This handwritten blanket can say anything you want it to. Find an old love letter or write a new one. This is a thoughtful gift that will totally surprise your loved one. What a special, personalized gift!
4. A WATERCOLOR NOTEBOOK/JOURNAL
If you are looking for a gift idea for someone who loves to plan, write, doodle or just keep track of goals and ideas organized, then try giving them the gift of a gorgeous, unique notebook.
We love watercolor page notebooks. Their designs are so beautiful and make great gift ideas for those who want inspiration.
We also featured this notebook in our article Best Gifts For Book Lovers.
5. A TEA CLUB MEMBERSHIP
Now this is something that would warm someone's heart. Tea Club is a membership you can buy for Valentine's Day for your partner from Art Of Tea.
Here is how it works:
you can choose from 6 options of tea (and if you are not sure, I always recommend going either "caffeine-free" or with the "classics" packages, they are the most popular).
Next, choose how long of a subscription you would like to get. Again, the most popular is a 6-month subscription, this way she will get to try many types of tea they offer and find which ones she likes!
When the tea boxes come for her membership, each will come with information on the teas so she can learn more about them.
Check out the Tea Club Membership right here
6. A ROMANTIC VANILLA SUGAR BODY SCRUB WITH JEWELRY INSIDE
Check out Jewelscent's romantic jewelery-filled products here
Bath products used to be the only thing that had jewelry inside, but not anymore!
Jewelscent is a company that makes all sorts of products containing super pretty jewelry valued $15 and up, with the possibility of finding a golden token worth $100-$7500!
Anything you purchase from this company will come with gorgeous jewelry inside, so go ahead and browse their store.
Jewelscent has candles, bath bombs and home fragrance products with hidden jewelry as well! What a thoughtful gift idea.
7. REGISTER YOUR SPECIAL DAY TOGETHER FOR VALENTINE'S DAY (HOW ROMANTIC!)
Yes, you can officially register your day!
From MyDayRegistry.com, you can actually dedicate a day in honor of an event in your life.
For Valentine's Day, you will get a certificate of ownership and you can customize a dedication page. What a romantic gift idea!
Some features about this romantic gift idea:
Every owner's exclusive title and ownership rights are recorded in the International Day Registry database to ensure that there is only one owner per day.
This service through My Day Registry has been featured on The Knot, CNN and Fox.
It's truly a thoughtful and totally unexpected idea!
See if your special day together is available right here
8. JEWELRY FOR HER IN YOUR OWN HANDWRITING FROM CAPSUL

For the sentimental person, this is something that will surely take their breath away. Write something for them, such as their name, or "I Love You" or something you always say to them.
Just upload a photo of your handwriting!
Your jewelry choices include necklaces, bracelets, bar necklaces, cuffs, rings and something else that is really cool, sound wave necklaces.
Record or upload an audio file and have that sound engraved on jewelry. How amazing is that!? Personalized gifts are the best.
Check out all of your Valentine's Day options on Capsul right here
9. FOR THE PINTEREST LOVER: HOME MADE LUXE
Does Pinterest occupy a portion of your partners time?
Are they crafty?
Have they pinned a thousand ideas that they want to try one day?
Then this thoughtful gift is for them. Home Made Luxe is a monthly craft subscription box containing all the supplies needed to create gorgeous home decor crafts!
As seen on BuzzFeed, Forbes, NBC and more, Home Made Luxe is basically Pinterest delivered monthly to their doorstep. What a great, unique gift idea.
10. CREATE A LIVING LOCKET
Origami Owl is a jewelry company that makes absolutely gorgeous, unique pieces. These are living lockets that you can custom create for a Valentine's Day gift! This is something thoughtful your partner will be sure to appreciate.
You simply choose your charms, choose a locket, select a chain, inscribe it and accessorize it.
These look so stunning and they are one of a kind design when they are custom made.
Check out what you can make at Origami Owl right here
There are so many charms, colors and customizations to choose from when you build a custom story necklace with Origami Owl. This gift idea is the perfect gift.
11. A BRIDAL BOX SUBSCRIPTION
Ok, we're not suggesting anything here... lol. But if you do have a hunnie who is soon to be a Mrs. Hunnie, this is a gift idea they will totally love.
They will get bridal boxes that include 7-8 bridal and honeymoon products and planning resources that will add a whole level of fun and excitement in the wedding planning process.
Check out the Miss To Mrs Subscription Box prices here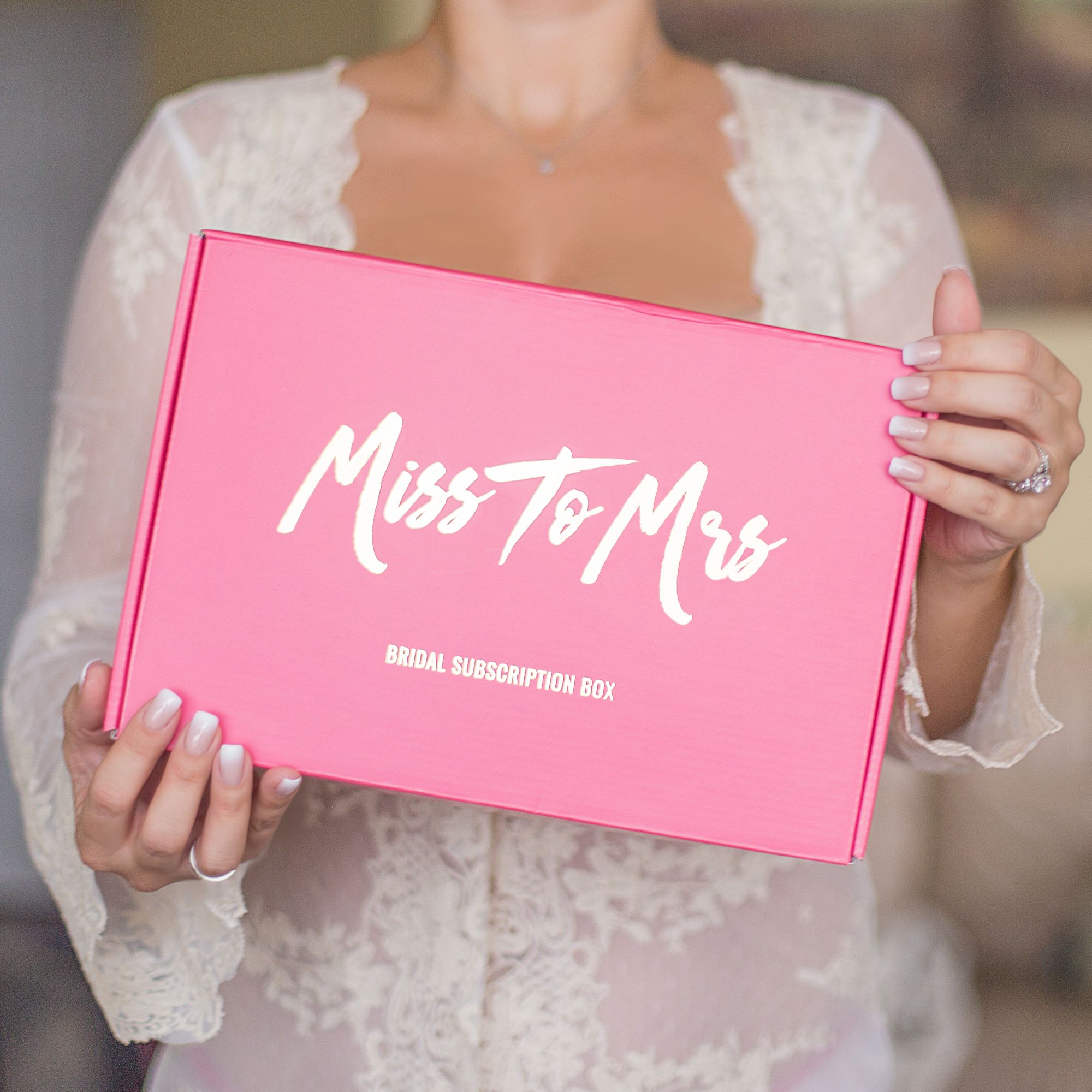 12. THIS ROMANTIC YANKEE CANDLE IN PINK SAND
This would make a romantic Valentine's Day gift if your partner loves candles. Buy several to create a romantic scene!
13. LOVE HER WILD: ROMANTIC POETRY
This book is for the romantic at heart.
Atticus's poetry is real and undefined as he writes about real love in raw and relatable moments. This will surely capture anyone's heart.
14. A CUSTOM PHONE CASE WITH A SPECIAL PHOTO
I love customizing phone cases for special people in my life! I have ordered a few from Zazzle before and have always been happy with the products, which is why this made our list.
Simply upload one or several photos and pick which phone they are going to fit on! There are cases for every type of phone.
This is a great gift idea for her on Valentine's Day.
15. A DYLAN'S CANDY BAR SIGNATURE CHOCOLATE WHEEL (How special!)
Why buy just any chocolate when you can get her a gift from Dylan's Candy Bar? Never heard of them? I bet she has!
Dylan's Candy Bar was created in 2001 by Dylan Lauren. It is the world's largest confectionery emporium and lifestyle brand!  Dylan merges the world of art, fashion and pop culture with candy.
Here is Dylan's Candy Bar signature chocolate wheel
This chocolate wheel for Valentine's Day features 56 squares of PREMIUM Belgian chocolate in the following color-coded flavors:
Dark Raspberry
S'mores
Milk Toffee Crunch
Hazelnut
Dark Espresso
Almond
Caramel
Milk
We are such huge fans of Dylan's we are going to feature a few more of their best sellers below for you for some other gift ideas!
16. DYLAN'S CANDY BAR VALENTINE'S DAY GIFT BASKETS
Dylan's also has some seriously amazing gift baskets for Valentine's Day. You can check out some of their other amazing gift baskets here, which range from $50-$300.
The Chocolate Sweet Treat Tower, closer to the $50 side of the price scale, is literally a tower of chocolate amazingness! It stands at a colorful 12-inches and has their classic chocolate treats.
17. A KINDLE FOR A VALENTINE'S DAY
*See price links below for each model
So the Kindle is just a great little device to have if your partner loves to read.
Keep all of your books together and download the newest reads. This isg reat for travelling and vacationing or just having a relaxing night in.
There are a few Kindle editions to choose from: there is the base model Kindle, the Paperwhite Kindle and the Kindle Oasis.
Check price of base model Kindle on Amazon here
Check price of Kindle Paperwhite on Amazon here
Check price of Kindle Oasis on Amazon here
I personally have the Kindle Paperwhite. I upgraded from the regular Kindle and I am happy I did. Here is why:
The base model Kindle has 167 pixels per inch, and the Kindle Paperwhite has 300 pixels per inch. This means the words appear much sharper and more crisp like ink would look on a page.
The front light on the Kindle Paperwhite has a better light (in my opinion).
The Kindle Paperwhite also features a flush screen whereas the base model has an indented screen (depends on your own preference for this feature)
The Paperwhite is waterproof if reading at the beach or in the tub is something your partner would do.
There is also the Kindle Oasis, which is by far the most superior but is also much more expensive. It all depends on what kind of gift you are looking to purchase.
For the extra money, you get adjustable lighting: warm light to a shift screen shade changing from white to amber. You also get 25 LED's for your lighting; much more than the base model's 4 LED's and Paperwhite's 5 LED's. It also has the latest e-ink technology for fast page-turning.
18. A KINDLE CASE FOR VALENTINE'S DAY
Check out the selection of Kindle cases here
If you are thinking of buying her a Kindle for Valentine's Day, be sure to get her a super cute case to go with it!
Just be sure to know which Kindle you are buying a case for, to make sure it fits.
19. AN AUDIBLE GIFT MEMBERSHIPIS A GREAT GIFT IDEA
Check price of Audible gift membership here
This Audible gift membership can work with a Kindle, or even with her cell phone, Amazon Alexa, from her computer and other devices that stream. (Kindle not necessary for this gift idea for Valentine's Day)
My favorite place I use Audible is in my car on road trips. I love listening to audiobooks, and she can access them all through her Audible account.
Grab your partner a 12-month Audible membership and if they love it, you can put it in your phone reminders to get them another 12 months next year.
20. A RING LIGHT GIFT
Check prices of all ring lights on Amazon
Does your partner like to take selfies? Maybe they are a TikToker or they likes] to post on Instagram? Do they make videos or tutorials online? Call this a practical gift idea for Valentine's Day.
Lighting is everything, and this ring light from Amazon is great as you can mount your cell phone right in the middle of it. This would also make a fantastic gift idea for a soap maker for taking photos.
21. A WICKBOX MONTHLY SUBSCRIPTION SHE WILL LOVE
Wickbox is a company that offers subscription boxes with candles, tailored to your unique scent preferences. This is a thoughtful gift idea for someone who loves candles.
Get your partner a monthly medium box subscription with 1 medium, luxury candle each monthly, or a large monthly box that comes with a large luxury candle each month.
This is the perfect gift idea for Valentine's Day.
What is really nice, besides the candles being tailored to your partners own scent preferences and the gorgeous packaging it comes in, is that you can print out a special gift message right from Wickbox and give it to them for Valentine's Day right in a card. How thoughtful!
22. THIS GORGEOUS CUSTOM LETTER NECKLACE FROM NOÉMIE FOR VALENTINE'S DAY
Here is a super special, romantic gift idea if you want to really spoil your partner this Valentine's Day.
This custom letter necklace from Noémie is 18-karat gold, and you can choose between an 18" or a 16" white gold or rose gold chain.
This necklace is handcrafted with 3/8 carats of white diamonds encircling it for that WOW factor.
And wow!!!
It comes in a super gorgeous oversized box with an IGI certification card, providing the details of diamond color, clarity and the appraisal value.
What is really great, is that they offer financing if you want to pay over three months at 0% APR. You also have the choice of paying over 12-24 months as well.
This would make a romantic gift for her on Valentine's Day, she will be sure to love this one. Isn't it gorgeous??
Learn more about this necklace from Noémie right here
23. A GORGEOUS BLOOMING TEA + TEAPOT FOR VALENTINE'S DAY
Have you ever seen a blooming tea? If she is a tea drinker, this is a romantic tea gift she will certainly appreciate.
At Teabloom, premium-quality teas are sourced directly from family-owned farms where artisans handcraft tea leaves and edible blossoms for their tea flowers.
Teabloom tea is proudly served at the Venetian Hotel, the Beverly Hills Hotel, Hotel Bel-Air, the Ritz-Carlton and more high-end places.
It is a gorgeous way to enjoy the art of tea!
24

. A PORTABLE MASSAGE TABLE AS A THOUGHTFUL, ROMANTIC GIFT IDEA
25. ORGANIC MASSAGE OIL FOR THEIR GIFT
26. AN AROMATHERAPY DIFFUSER AND ESSENTIAL OIL SET
Put in a bright, energizing scent in the morning or a calming, soft scent in the evening. Your partner will appreciate your thoughtfulness with this Valentine's Day gift idea.
I love this one from Amazon as it comes as a whole set.
The diffuser has a 300ml capacity and uses wave diffusion technology to atomize essential oils. There are seven ambient light modes and two intensity settings for 14 different light combinations.
The 10 essential oils it comes with includes:
lavender
eucalyptus
tea tree
orange
peppermint
lemongrass
jasmine
nutmeg
clove
spearmint
all in 10ml bottles.
There are no additives added to dilute these essential oils, and they are locally harvested when possible!
27. A BOX OF STYLE CURATED BY AMERICAN FASHION DESIGNER RACHEL ZOE
Ok, here is how this Valentine's Day gift works: each box brings her over $500 worth of seasonal styles for less than $100 a box, plus she will get exclusive membership perks.
You can choose if you want to pay per box she receives or you can get her a year of style with prepaid boxes delivered through the year. She will receive a new box of style delivered to her doorstep every three months packed with products for that season! Now that is a special idea we can get behind!
Learn more about the Box Of Style Valentine's Day gift right here
28. A BOND TOUCH BRACELET IS A SWEET VALENTINE'S DAY GIFT IDEA
This is a really interesting and unique gift idea for anyone on Valentine's Day. Especially if one of you goes out of town once in a while, or  you have a long distance relationship!
These bracelets come as a set of two, and you each wear one. You become literally connected to each other and they look very sleek and smart.
So you each wear one, and when one  partner touches the bracelet, the other feels it, no matter where on the planet they are.
Isn't that romantic?
Bond touch bracelets are waterproof and light up in the color you choose and they come as a pair; one for both of you.
Let your loved one know you are thinking about them with your touch. Isn't that so cool?
If you are going with this gift idea for Valentine's Day, be sure to read the next point, #29 to go with it!
Check the price of Bond Touch Bracelets on Amazon here
29. GET THEM A BRACELET IN HER FAVORITE COLOR TO GO WITH THEIR NEW BOND TOUCH
If you are going with the Bond Touch Bracelet above for her Valentine's Day gift idea, be sure to grab her a bracelet for her Bond Touch in her favorite color.
It's an add on for under $10 that really personalizes the gift.
Bond touch bracelets come in black, emerald green, ghost white, grey stone, pacific green, pink sand, ruby red and twilight blue. These are made by the same manufacturer as the Bond Touch, so no worries of it not fitting.
Check prices of Bond Touch bracelet colors on Amazon here
30. A MOON AND STARS SWAROVSKI RING FOR VALENTINE'S DAY
Is he or she your moon and stars? This ring from Golden NYC Jewelry is gorgeous and embodies everything romantic about that statement.
This moon and star statement piece is designed in New York City and is made to last a lifetime.
It is a comfort fit ring, which is perfect if you are not sure of her ring size.
Check the price of the moon and stars ring on Golden NYC Jewelry right here
31. THIS ROMANTIC SCENTED CANDLE WITH JEWELRY INSIDE
Check price on JewelScent here
Get her a gift from JewelScent that she is going to love for Valentine's Day. romantic candle is scented like strawberry white chocolate and has a gorgeous piece of jewelry inside once the candle melts! There are several scents to choose from, be sure to check out this option.
32. THE 5 LOVE LANGUAGES BOOK IS A VALENTINE'S DAY HIT
Have you ever heard of this book? It is fantastic. There have been over 11 million copies sold and it has been a New York Times bestseller for 8 years running (wow!).
I was recommended this book when I was engaged and my soon-to-be husband and I read it together; we each had our own copy.
I highly recommend this book if you are looking to learn more about each other (no matter how long you have been together!). Isn't it exciting learning about one another?
Learn how your partner expresses their love to you and how you can reciprocate in ways that speak volumes to her. And vice versa!
Get two copies, and have a book club together, just the two of you. Set aside a night where you read and drink wine! Investing time in a relationship is never a bad thing.
This would also make a great addition to a gift basket if you are feeling crafty.
33. MARSEILLE'S REMEDY TRADITIONAL THIEVES OIL BLEND FOR HER ON VALENTINE'S DAY
This gift makes the best Valentine's Day gift for her if she is into natural products, high-quality essential oils, diffusers or making her own blends/soaps/products.
Thieves Oil is a blend of essential oils including clove bud oil, lemon oil, true cinnamon bark oil, blue mallee eucalyptus oil, and rosemary oil. The blend was traditionally created by spice merchants and perfume makers when the bubonic plague hit France in the 1400s as a means of protection.
Many people still swear by it today as protection against viruses and more. I personally love adding my Marseille's Remedy to my diffuser because it smells so amazing.
There are many brands of Thieves Oil out there, but we really like Marseille's Remedy.
34. THIS HEART TO HEART TOTE FROM STELLA & DOT
Perfect heart tote bag for a Valentine's Day gift for her. This bag from Stella & Dot is 100% blush cotton canvas with a really gorgeous red heart that is actually a pocket she can use on the outside!
There is also an interior pocket, the top snaps closed and we are loving the stripe long handle on it!
35. THESE MINI SUCCULENTS WILL MAKE THE  "AWW" FACTOR KICK RIGHT IN!
Check price of succulents on Etsy right here
Every girl loves succulents. Am I wrong? I bet you can't prove me wrong haha. This is a 72 pack of mini succulents that will surely put a smile on her face.
Why give roses that will eventually die, when you can give her succulents that will happily grow all through her home?
If you really want to hit a high note with these sweet little succulents, check out number 36 next to go with them.
36. THIS CUSTOMIZABLE VALENTINE'S DAY WOOD PLANTER GIFT FOR SUCCULENTS
Check price of this planter on Etsy here
Now that we have mentioned the succulents above, we have a great idea for her Valentine's Day planter.
This would be the sweetest idea to get her a customized planter from Etsy and fill with little succulents. What a great customizable Valentine's Day gift idea.
37. PERSONALIZED WALNUT WOOD NECKLACE 
Check price on Etsy right here
Aren't personalized necklaces so sweet? This one, from a creator on Etsy, comes personalized with your special message and they can even make it in your own handwriting!
Fit up to 6 words in a cursive font or 5 words in your own handwriting. Isn't this such a cute Valentine's Day gift idea for her?
38. GET THIS VALENTINE'S DAY GIFT FOR ANYONE WHO LOVES TO TRAVEL
Check price of wooden maps on Etsy here
This gift is special and will look beautiful on their wall. Check out this Wooden Map!
They will totally fall in love with a Wooden Map Of The World.
This is totally a unique idea to give for Valentine's Day. You can push pins into places you've been to and places you want to go together!
This map comes made from Ukraine and is bought through Etsy. It has AMAZING reviews and 6 contrasting shades of wood, plus you can order flag push pins from them as well!
39. THIS CONSTELLATION NECKLACE FROM ETSY IS A GREAT GIFT
See more zodiac necklaces on Etsy here
Another gorgeous gift idea from Etsy, this constellation necklace will be a huge hit if she is into her zodiac sign and the constellations!
Which sign is her zodiac sign? This necklace covers all of them and comes in a pretty, embossed jewelry box. This makes a very cute and thoughtful Valentine's Day gift you can give her.
See more zodiac necklaces on Etsy here
40. A CUSTOM STAR MAP GIFT IDEA FROM A SPECIAL DATE/PLACE
I love this idea for a Valentine's Day gift. I got one for my husband, it showed the constellations and where the stars were on the date we met. It's a really thoughtful gift to give someone!
You simply head to Online StarMap, search your location of where you were on that date, choose the date and go from there!
41. FOR THE APPLE LOVER: APPLE AIRPODS WITH CHARGING CASE FOR VALENTINE'S DAY
Ok, everybody is trying to get these right now. These popular wireless in-ear AirPods are a huge hit for everyone who has an Apple iPhone. There are three different models: The Apple AirPods with a wired charging case, the AirPods with the wireless charging case and the AirPods Pro.
The difference between getting a wired and a wireless AirPods case is about $40, but when you upgrade to the AirPods Pro, your fit becomes customizable, there is active noise cancellation and they are sweat and water-resistant.
Check the price of Apple AirPods with charging case on Amazon
Check the price of Apple AirPods with wireless charging on Amazon
Check the price of Apple Airpods Pro on Amazon
42. AN ADULT COLORING BOOK GIFT
If she is looking for ways to slow down and do something mindful, then the adult coloring book is the way to go. These are a super popular item right now, and are great for the creative girl!
43. THESE VALENTINE'S DAY HAMMERED HEART HOOPS FROM STELLA & DOT
Check price on Stella & Dot here
These earrings from Stella & Dot are absolutely adorable and would look great on her! Great Valentine's Day gift idea here folks.
The earrings are handmade from sterling silver and have a shiny finish and are featherweight, so they won't feel heavy on her ears.
44. THE CALIFORNIA WINE CLUB MEMBERSHIP
What is better than a bottle of wine? Well, a wine club membership of course! The California Wine Club chooses wines from small family wineries where they are handcrafted to a perfect blend.
Your partner will be sure to love trying new wines each month!
Choose from several different club memberships ranging in all different prices.
Click here to see the different membership options from The California Wine Club
45. A WEIGHTED BLANKET FOR HER
My husband got me this exact weighted blanket from Amazon for Christmas, and I absolutely love it.
It is made from 100% breathable natural cotton and is actually filled with glass beads, which are placed into small polyester pockets, keeping them evenly distributed. Just make sure you read the description for sizing and proper use.
I love mine. It is something unique, you really have to feel it to understand the absolute comfort of it!
46. A WEIGHTED BLANKET DUVET COVER IN SUPER SOFT MINKY MATERIAL
Check prices of duvet cover for weighted blanket on Amazon here
If you are going with our suggestion of the weighted blanket, be sure to grab a duvet cover specified for it!
Because I recommended the exact same weighted blanket I have for your Valentine's Day gift idea, I will also recommend the cover I received with it.
Minky material is a super soft, plush and luxurious feeling fabric that feels like a cloud. It is soo nice to wrap around yourself.
I got mine in the dark grey minky and I love it.
47. THE UGG TASMAN SLIPPERS FOR WOMEN
She will totally melt into these plush Ugg slippers for Valentine's Day. They are so soft and cute, with the Ugg exclusive Tasman Braid embroidery around it and sheepskin lining.
They are 100% leather and textile and are slip-resistant. She will love wearing these around the house! Plus, they come in an assortment of really nice colors.
48. A BIT MORE GLITTER: THE UGG SCUFFETTE LI COSMOS SLIPPERS FOR VALENTINE'S DAY
Check the price of these Ugg slippers on Amazon here
If you like the idea of the Ugg slippers but you have a girl who lives for the glitter, then she will adore these.
Check out these Ugg Scuffette Li Cosmos Slippers, they come in black, silver of quartz right on Amazon!
49. SET OF FLOWER JELLY CHANGING COLOR LIPSTICKS FOR HER GIFT
Check price on Amazon for Flower Jelly Changing Colour Lipstick set here
This is a fun gift set! Each lipstick is clear with flowers in it, but will change color on her lips! This would be a really cute Valentine's Day gift if she likes makeup.
This lipstick gift pack comes as a set of six, and is made with cocoa butter, beeswax and essential oils.
50. THIS TEDDY BEAR COSTUME TO SUPRISE THEM ON VALENTINE'S DAY
Ok, I had a bit of a laugh choosing this one.. But a partner with a sense of humor is just amazing.
If you love making your partner laugh, then please, grab this teddy bear costume (and please, *please* be sure to write to us with a picture of how it went!!!!)
Just show up to her work wearing this Valentine's Day teddy bear costume, found here on Amazon, to bring her a dozen roses, or a piece of custom jewelry we listed above saying "I'm your teddy bear" so she always remembers the moment haha!
But please, send us a picture...
51. GET HER A BONSAI TREE FOR VALENTINE'S DAY
Yes, a real Bonsai tree! There is a company out there selling actual bonsai trees for any price range.
Giving a Bonsai tree is a gesture of respect and is meant to bring good fortune symbolizing harmony, honor, patience and happiness. 
Plus, they look amazing if your partner is into gardening or house plants.
Check out Bonsai Boy of New York below:
52. A CUSTOM PHOTO CALENDAR FOR VALENTINE'S DAY
Mixbook is a company specializing in making custom pieces for people, and we are loving their custom calendars, especially as Valentine's Day gifts.
Simply choose your theme, add your photos and customize the design. You can add text, stickers, move and resize anything.
This is totally made by you and brought to life by Mixbook.
53. MAKE HER A PHOTO BOOK OF YOUR ADVENTURES FOR VALENTINE'S DAY
Featuring Mixbook again, here is another Valentine's Day idea for you to give her: a custom book featuring all of your favorite moments and adventures together!
When you create a custom photo book from Mixbook, you get to totally customize to your preferences, including details such as page material! You could even choose a leather book cover.
54. HAVE YOUR SPECIAL SONG TOGETHER MADE INTO ARTWORK FOR VALENTINE'S DAY
Do you have a song that makes you think of her? Maybe a special song together, or even your wedding song. Whatever means the most to the two of you can be engraved into a wooden piece of art to hang on your wall.

I love sentimental gifts like these, they are just so unique and thoughtful!
This custom engraving comes from Etsy and is absolutely beautiful. Have a look for yourself from RevivalWoodworking on Etsy right here
55. BEAN BOX VALENTINE'S DAY GIFT FOR COFFEE LOVERS
Have you heard of Bean Box yet? Well, let me introduce you. Bean Box creates unique gift sets for the coffee lover in your life.
Coffee is hand-picked from Seattle's world-renowned roasters and put into different gift sets for you to choose from.

Grab a sampler box, the World Tour Box or the Deluxe Coffe & Chocolate Tasting Box!
There are many more even to choose from when you head over to Bean Box right here.
56. FOODIE GIFT IDEAS IF THEY LOVE TO TRAVEL (AND EAT!)
Universal Yums is a company that really put some thought into what travelers love to do: eat! What they do, is send you boxes of snacks from different countries as well as a booklet from that country filled with information, recipes and some other little surprises. How cool is that!
You can get her a subscription box with either 6+ snacks, 12+ snacks or 20+ snacks to come once, or for 3, 6 or 12 months.
Check out your options at Universal Yums right here
57. 12 PAIR GIFT SET OF  VALENTINE'S DAY SOCKS
Expressing yourself through socks, yes it is a thing right now! People are loving their themed socks, and you can grab her Valentine's Day sock gift set right here.
Oh my gosh these are so cute.
58. THIS EVER SMOOTH LIP THERAPY FROM STELLA & DOT

This luxurious lip therapy is clinically proven to work to visibly impact the lip shape and volume for curvier lips!  Made with coconut oil, argan oil, camellia oil and shea butter, this lip therapy is super moisturizing and nourishing.
Plus, it comes in a really nice neutral color to enhance all shades of lips.
Check price of Smooth Lip Therapy from Stella & Dot here
We covered an extensive list of Valentine's Day ideas here for her ranging in price and choice, and we sincerely hope we inspired you to buy the perfect Valentine's Day gift for her! We would love to hear what you chose and how she liked it! Be sure to comment below. 
We are always updating our gift ideas! Be sure to bookmark this page or Pin it to your gift ideas Pinterest board so you can come back to us year after year to keep getting her amazing Valentine's Day gift ideas (or anytime romantic gift ideas!)
We've got you covered :)
Happy shopping!
Leave a comment
Comments will be approved before showing up.